Body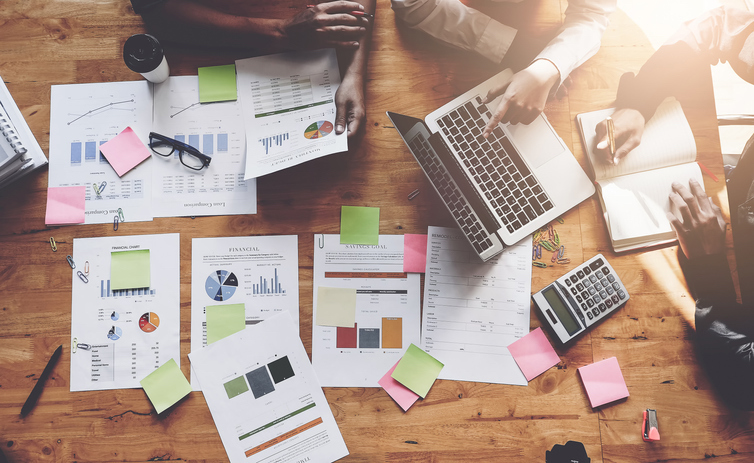 The Communicating Health Equity and Healing Justice Research Lab (CEHJ) came to life on George Mason University's campus in October 2021.  
"It started out an all-Black women endeavor, but now it has expanded to Black and Brown men as well as alternative gender identity individuals," said Akila Ka Ma'at, the director of the lab and core faculty member with Women and Gender Studies Program and the Communication Department. 
The lab allows students to engage in the production of research projects and contribute to data collection efforts through an immersive experiential learning and training experience. Its members focus on the mental and reproductive health of Black women as well as identify factors related to internalized racism.  
Ashley Dawson, who joined the lab as an undergraduate student, is getting her master's in public health with a concentration in health promotion. She hopes to become a public health consultant as well as a program developer so she can provide health intervention for underserved communities. 
"Currently, we're working on the impact of the "Strong Black Woman" stigma on the birth outcomes in Black women," said Dawson. "This allows us to address the intersectionality and social determinants that are either negatively or positively impacting prenatal health." 
Sahana Natarajan, who recently graduated from Rutgers Graduate School of Biomedical Sciences, is currently working as Mason affiliate faculty in collaboration with the CEHJ research lab.  
"Health communication was something I had never really done before. Despite that, Dr. Ma'at believed in my potential and went to great lengths to mentor me," said Natarajan. "I'm still in the process of learning how to lead. I'm starting to lead my own projects." 
Natarajan is currently working on a pilot testing a survey to access racial stress and related factors among prenatal Black Women.  
"This lab is really about team collaboration. Along with that, addressing health disparities. If that's something that's important to you, I think the lab will really benefit you in terms of increasing your abilities and your impact in the world," she said. 
Mason sociology student J Orisha is also a part of CEHJ and working on this project. "I think it's important that there be more spaces like this for students. [My research interests have] honestly been changing the more involved I get on campus and meet more professors, but it's centrally around African American/Black studies and anti-racist, decolonized research," said Orisha.   
"It's an open environment where you mess up, great, you learn and keep moving. I never experienced that in the other schools," Orisha said. "They're actually trying to listen to their students. They really do care, and I really, really appreciate it." 
Ma'at hopes to collaborate with more disciplines and more community stakeholders. She wants the lab's research to extend into the African diaspora and include immigrant communities in the Washington, D.C., metropolitan area. 
The CEHJ Research Lab meets on Tuesdays from 2-3 p.m. and Thursdays from 1:30-2:30 p.m. in Robeson Room 240A in the Johnson Center.