Body
A team of George Mason University employees dedicated to building and maintaining more diverse faculty and staff has secured a National Science Foundation (NSF) ADVANCE Catalyst grant for just under $300,000 to help them with the process.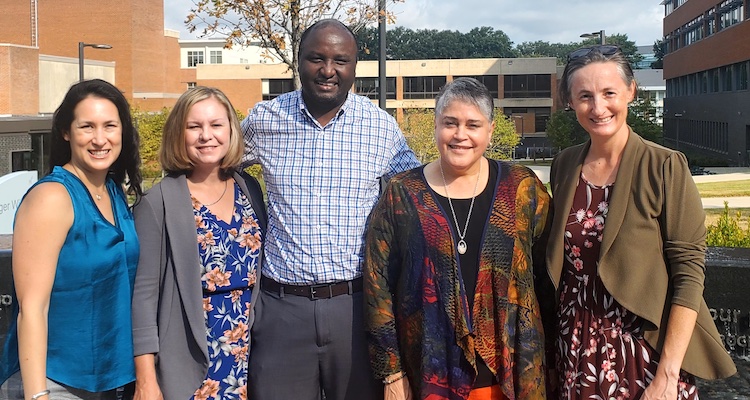 Team members for this project include Milagros Rivera, director of faculty diversity, inclusion and well-being, Office of the Provost; Jaime R Lester, associate dean of faculty affairs, strategic initiatives, College of Humanities and Social Sciences; Kim Eby, vice provost for faculty affairs and development, Office of the Provost; Girum Urgessa, associate professor of civil, environmental and infrastructure engineering, College of Engineering and Computing (CEC); Leigh McCue-Weil, associate professor, Department of Mechanical Engineering, CEC; and Tehama M. López Bunyasi, associate professor in the Carter School for Peace and Conflict Resolution.
"I called for a group of people from science, engineering, and social sciences to have discussions about how we could frame the potential grant," said Rivera.
This diverse group of scholars conducts multidisciplinary research that helped secure the grant, which was submitted in June 2021. In February 2022, they were asked to respond to technical questions from reviewers before the official notification of award was received in May.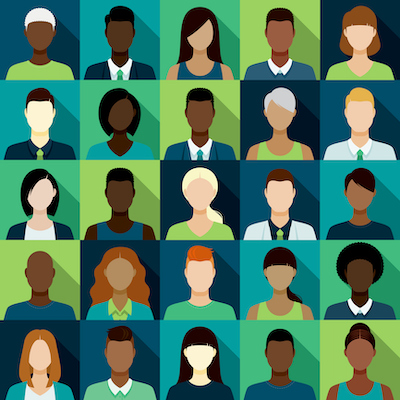 The grant marks the first step of a long-term project. "This is try number three and five years in the making, so we're pretty excited that we were finally able to secure the grant," said Lester.
NSF has three types of grants: Catalyst, Adaptation, and Institutional Transformation. Catalyst, the smallest of the grants, funds university research that will lead to innovative ideas and bigger grants to implement the ideas.
The goal of this grant program is to advance representation of women in higher education science, technology, engineering, and mathematics (STEM) programs and careers. For more than two decades, the NSF has invested millions of dollars to support these catalyst-funded projects at more than 100 institutions of higher education and STEM-related nonprofit organizations.
"Winning this coveted grant signals to the nation that George Mason University is an R1 institution that is serious about dismantling barriers to greatness," said López Bunyasi. "It's committed to preparing its diverse student body for the immense challenges that lie ahead."
The team's research will focus on increasing diversity among faculty within Mason's STEM programs. This research will also contribute to work begun with President Gregory Washington's Task Force on Anti-Racism and Inclusive Excellence initiative.
Currently, the faculty/staff demographics of Mason lag behind the diversity of the student body.
"Our numbers are low. Black faculty is not quite 6%, and Latinx faculty is not even 4%," said Rivera. Approaching the lack of diversity among STEM faculty at a systemic level is how the catalyst-funded project plans to implement new equitable policies.
Although the grant is exclusively focused on faculty diversity, students will benefit in the long run. "Our students cannot be what they cannot see, and having more STEM faculty diversity will certainly be a motivating factor for them to pursue STEM fields, as well as for pursuing academic careers," Urgessa said.
The team will focus on three general areas during their research: institutional culture, recruitment and hiring, and equity.
"Universities are ecosystems, you have different things supporting one another," Rivera said. "When we improve institutional barriers that impede the recruitment and retention of diverse faculty, there are outcomes at the student level."
The grant will reside in the Office of the Provost.
"Even though the grant is for STEM, the best practices really apply to the entire university. The result of having an ADVANCE grant is that it has a broader impact," said Rivera.