Body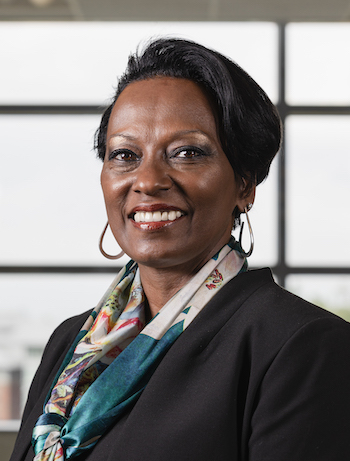 Dietra Trent, special advisor to George Mason University President Gregory Washington, has been named executive director of the White House Initiative on Advancing Educational Equity, Excellence, and Economic Opportunity Through Historically Black Colleges and Universities (HBCUs). She started Feb. 28.
Trent, who also served as chief of staff for Interim President Anne Holton during the 2019-20 academic year and was a key driver of Mason's Anti-Racism and Inclusive Excellence (ARIE) Task Force, was previously Virginia Secretary of Education.
"I'm truly honored to have been selected to work in this capacity in the Biden-Harris Administration and for Secretary of Education Miguel Cardona," said Trent, a graduate of Hampton University, a Virginia HBCU. "I look forward to promoting HBCUs across the country and sharing the history and excellence that come from these colleges and universities. It's a great opportunity."
Trent also served as Mason's interim vice president for Compliance, Diversity and Ethics, and was pivotal in establishing ARIE, one of Washington's signature initiatives. ARIE, with a university-wide task force of more than 100 members, harnessed and expanded Mason's existing equity and inclusion efforts to root out systemic discrimination and racism at the largest and most diverse public university in Virginia and establish Mason as a national exemplar in anti-racism and inclusion.
"Dietra was given a number of challenging initiatives to successfully launch and manage, and she did a tremendous job," Washington said. "In a relatively short time as a Patriot, she made a profound positive impact at Mason with work that is now embedded in the fabric of our university."
Trent's new role likely will intersect with Mason on occasion. Under Washington, Mason launched the Hire-Excellence and Diversity Institute (Hire-ED), a partnership with Virginia HBCUs Norfolk State University, Virginia State University, and Virginia Union University. Hire-ED connects graduates to career opportunities in high-demand industries.
Trent served as Virginia secretary of education under Gov. Terry McAuliffe, deputy secretary of education under Gov. Tim Kaine, and director of constituent services under Gov. Mark Warner. Her charge now is to work with the Executive Office of the President and Secretary Cardona to eliminate barriers faced by HBCUs. She will lead priorities focusing on government policies, projects, and programs that serve HBCUs.
"The one thing HBCUs do better than any other university in the world is teach leadership," Trent said. "Not only do they have incredible leadership programs, but they embed leadership, excellence, and service in every course. I often say that I earned my master's and PhD from VCU. But I got my education from Hampton University."