Body
Mason Lighting the Way
Spotlights from the Task Force
More than 130 faculty, staff and students are working on George Mason University's Anti-Racism and Inclusive Excellence Task Force, which is taking a hard look at the current state of diversity and inclusivity efforts at the university and making recommendations for the future.
These individuals come from across our campuses and bring their different skill sets and expertise to this work. In this series, we will spotlight members of the task force and find out what drives them.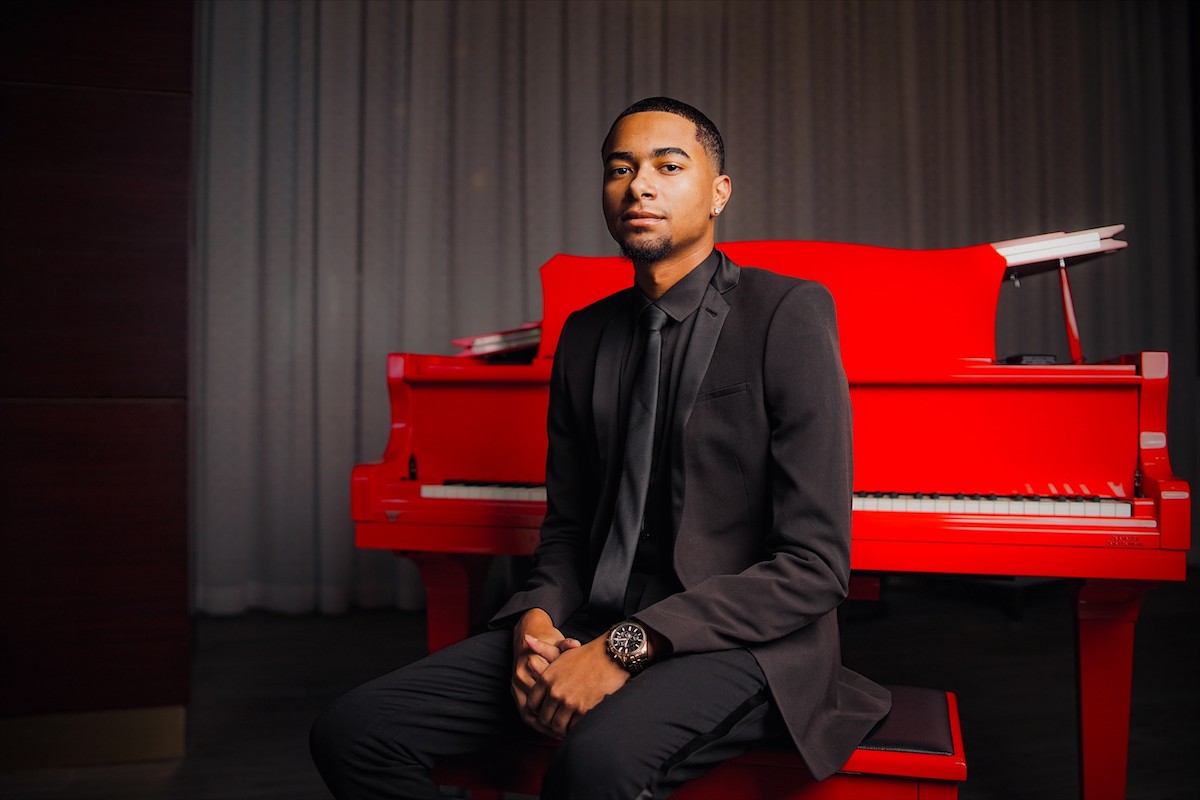 Deion Maith
Graduate student, Interdisciplinary Studies with a concentration in Social Justice and Human Rights
Committee: Student Voice
George Mason University graduate student Deion Maith said he will never forget July 13, 2013, when he heard on the radio that George Zimmerman had been acquitted of killing Trayvon Martin.
"That sparked my fire," said Maith, a native of Heathsville (in Virginia's Northern Neck), "knowing that Trayvon could have been me or my younger brother."
He began researching scholars like James Baldwin, Jane Elliott, and others who have contributed so much to the academic body of work on social justice and human rights.
When he had the opportunity to meet Sybrina Fulton, Trayvon Martin's mother, at the 2018 Sojourner Truth Lecture at Mason, Maith recounted his reaction to her son's murder. She shook his hand firmly and told him: "Don't ever lose that fire. You are our future and don't let anyone ever tell you different."
Maith joined Mason's Anti-Racism and Inclusive Excellence (ARIE) Task Force because he thinks it's important to share lived experiences with other students and faculty/staff.
"It's an amazing opportunity to voice the concerns of students who look like me," he said. "I've always been eager to have a seat at the table where conversation turns into action, and I'm hopeful that the task force can accomplish just that."
Maith, who graduated from Mason with a bachelor's in integrative studies in 2020, is former president and student advisor of Collegiate Black Men; former undersecretary for Contemporary Student Services, Student Government; and former secretary and student advisor for Mason's Chapter of NAACP. He's also been involved with the Black Student Alliance, the Black Male Success Initiative, and the School of Integrative Studies Peer Ambassadors.
"The main goal of the Student Voice Committee is to make sure we're effectively receiving feedback from students and figuring out the best way to reach them," said Maith. Committee members are meeting with registered student organizations and their members, and working with student-focused offices.
Maith said he's been pleasantly surprised by the feedback the task force has received from the university community. "Although there has been some backlash, I believe there has been more positivity than anything," Maith said.
Maith's work with the task force motivated him to pursue a graduate assistant position in Mason's Center for Culture, Equity, and Empowerment (formally ODIME), where T. Garey Davis, assistant director of coalition building and diversity education, has served as a mentor.
Maith said Davis is passionate about optimizing the student experience for everyone, but especially students who belong to historically marginalized groups, and together they have built a team to improve Black male success at Mason.
"Promoting social justice and human rights doesn't exclude anyone," he said. "It includes everyone no matter your race/ethnicity, gender, sexual orientation, age, etc. But we must self-reflect and take accountability for the ways in which we benefit and contribute to systematic and institutional racism to move forward."
Maith has accepted a role at Cooley LLP in Washington, D.C., a Fortune 500 global law firm. After he graduates this fall, he plans to pursue a law degree at Howard University.