Body
Mason Lighting the Way
Spotlights from the Task Force
More than 130 faculty, staff and students are working on George Mason University's Anti-Racism and Inclusive Excellence Task Force, which is taking a hard look at the current state of diversity and inclusivity efforts at the university and making recommendations for the future.
These individuals come from across our campuses and bring their different skill sets and expertise to this work. In this series, we will spotlight members of the task force and find out what drives them.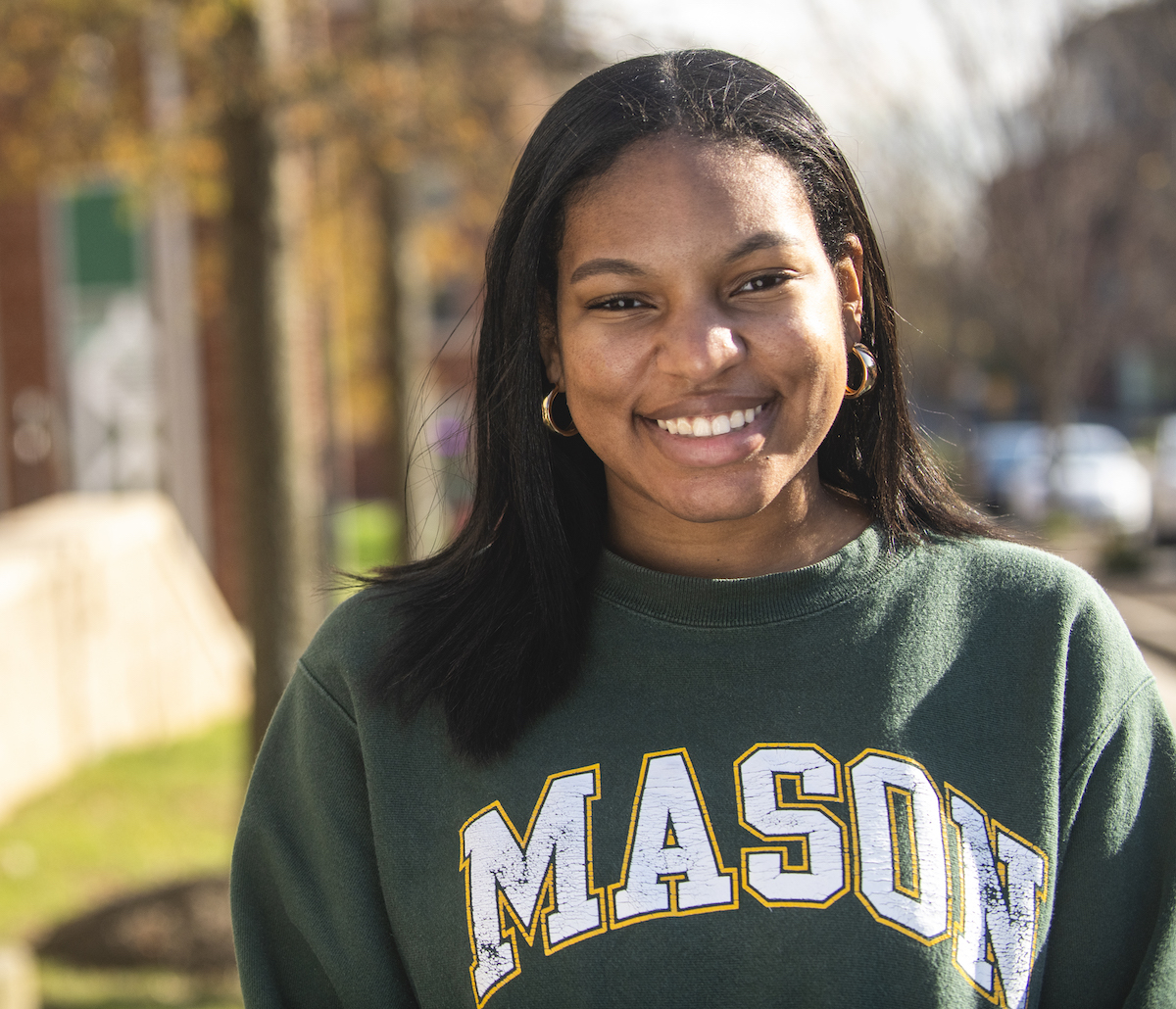 Shelby Adams




Undergraduate Student of Criminology, Law and Society




Committee: Student Voice
As a native to Northern Virginia, Shelby Adams wanted to join George Mason University's Anti-Racism and Inclusive Excellence (ARIE) Task Force because she truly believes that change starts within the community.
"Even though Mason is a diverse school, we still have work to do structurally and institutionally to make Mason a more inclusive environment for everyone," said the criminology, law and society major. "I wanted to be part of that change-making process."
Adams is former student body president, president of the Mason's NAACP Chapter, and treasurer of the Black Justice Association. On the ARIE Task Force, she was co-chair of the Student Voice Committee with graduate student Sharrell Hassell-Goodman.
Adams' work with the task force has allowed her to examine the current structures at Mason and how they can be improved.
She learned how an anti-racist framework can be implemented in education systems, which taught her that it could be implemented in any environment. Adams hopes to continue her anti-racist work in her future career field.
When asked if anything was surprising about working on the task force, Adams said she was surprised how passionate ARIE members were throughout the process.
"I knew this task force would be great, but I have learned so much from other individuals," she said. "I am extremely grateful that I have been able to be a part of this with such incredible minds."
She hopes ARIE's future impact on Mason will create a more inclusive environment within every sector of the university. She sees a future Mason, "where every student, faculty, and staff member works to create and foster an anti-racist environment in whatever they participate in."
After Adams graduates in spring 2022, she plans to attend law school.